Messy Church
Discover the love of God in a new hands-on way!
On the fourth Wednesday each month, Messy Church takes over the church. The doors open at 3pm so that children and carers can come straight from school to join in the activities.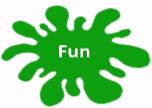 The session opens with fruit and drink for everyone to share. Once refreshed, a range of activities are offered for everyone to try. These can be crafts, challenges, games or reflections, each targeted at the theme of the day.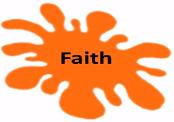 A time of celebration brings all these activities together. With songs, prayer, a reading from the Bible, the theme of the day is explored and unpacked.
The session comes to a close with a meal for everyone to share.
If you haven't tried Messy Church, come along for fun, faith and food as we rediscover the love the God in a very special way.