Worship at St Symphorian's Church
Central to our worship is the Sunday Parish Mass at 10am. The style of liturgy at St Symphorian's is within the Catholic tradition of the Church of England and children are very welcome at all our services; we have a monthly Family Mass as well Children's Church on other Sundays or activities at the back of church on other Sundays of the month. We also have baby changing facilities and a toilet with disabled access. Don't worry if your child makes a bit of noise during a service - no one will mind! St Symphorian's Church is open Tuesdays and Thursdays 10.30am - 12.30pm for visitors and private prayer.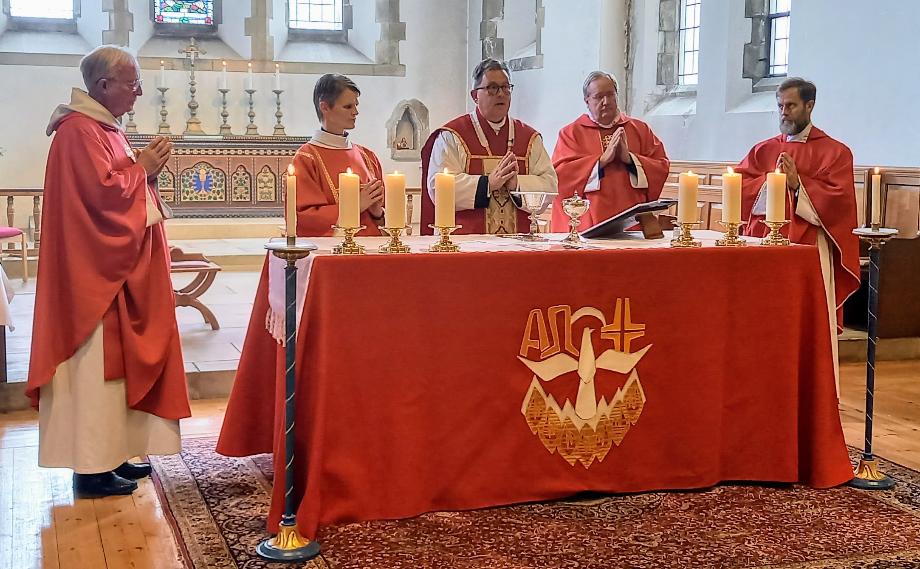 Sunday
Parish Mass 10am
Monday
Low Mass 12noon
Tuesday
Low Mass 10am
Wednesday
Low Mass 6pm
Thursday
Low Mass 10am
The Mass

The Mass (also known as the Eucharist or Holy Communion) is the single most important thing the Church does. Everything is bound up with the Mass and is orientated towards it. Christ makes himself really and truly present in the Eucharist. Through the Mass we unite ourselves with the Church in heaven and anticipate life eternal.
As Christians, we are called to be disciples, to follow Jesus, and to proclaim the Kingdom of God. But this would all be meaningless without Christ's sacrifice on the Cross and his Resurrection. Jesus gave us the Eucharist so that we would always have access to the grace of his Sacrifice. This happens whenever we join in the celebration of the Mass, whether or not we receive Holy Communion.
Requiem Mass
On the first Thursday of each month a Requiem Mass is celebrated at 10am when the we pray particularly for those who've died recently and for those whose anniversaries occur in the month. If you wish for a loved to be remembered at this Mass please contact the Parish Office.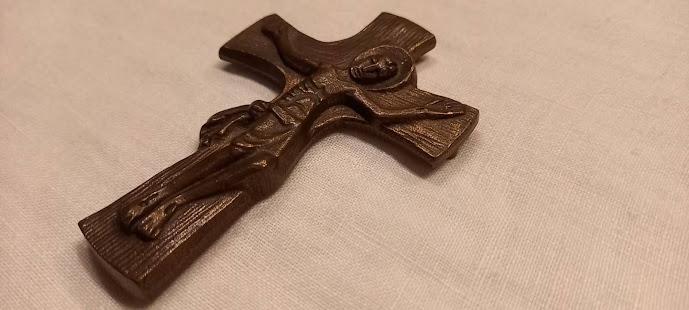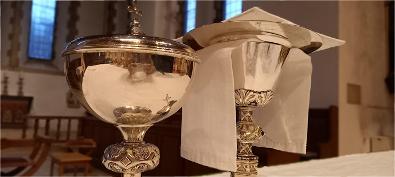 Healing Mass
The Ministry of Healing is an integral part of the Church's daily ministry. On the second Thursday of each month we celebrate a Healing Mass, during which the ministries of the laying on of hands and anointing are offered.
Walsingham Mass
Every year a group from the parish goes on pilgrimage to the Shrine of Our Lady of Walsingham in Norfolk. On the third Thursday of each month we celebrate a Mass in honour of Mary, the Mother of God, which we offer for the Shrine.
Other services
In addition to our regular celebrations of the Mass, we regularly celebrate baptisms, weddings, and funerals. We also hold other special services such as The Sacred Triduum in Holy Week, carol services at Christmas as well as many more. Dates of these services can be found in the parish calendar.